Deep-Sea Mining – What next for science?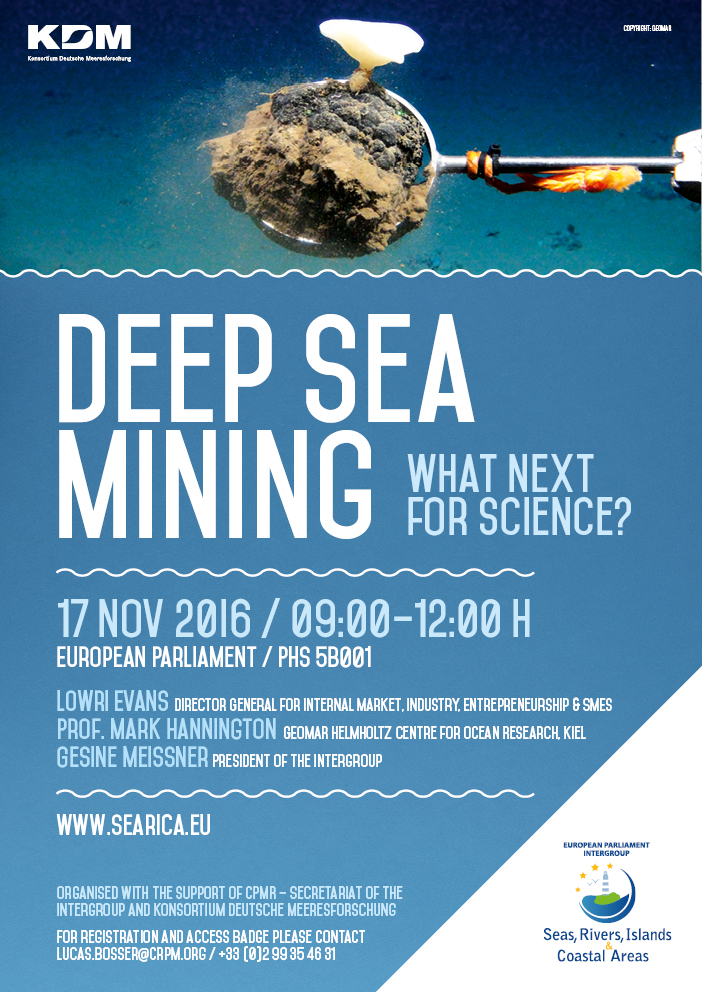 Over the past five years, the European Commission and EU Member States have made large investments in research and technological development to prepare for a world in which deep-sea mining is a reality. Projects have covered basic research into deep-sea habitats, the potential environmental and societal impacts of deep-sea mining as well as the technologies to enable mining.

The event has been the occasion from the speakers to present some of the key findings of recent projects and reflect on how these will influence the development of this still nascent industry. In particular, speakers  considered what role science and technology play in the context of regulatory and commercial developments, and what should the EU consider in taking this issue forward.
It was the occasion to present some results of the following projects:
     - MIDAS
     - PACE-NET Plus
     - JPI Oceans' Miningimpact
This conference was organised with the help of KDM, the German Marine Research Consortium.