Fit for the Future - Research and Development for the European Waterborne sector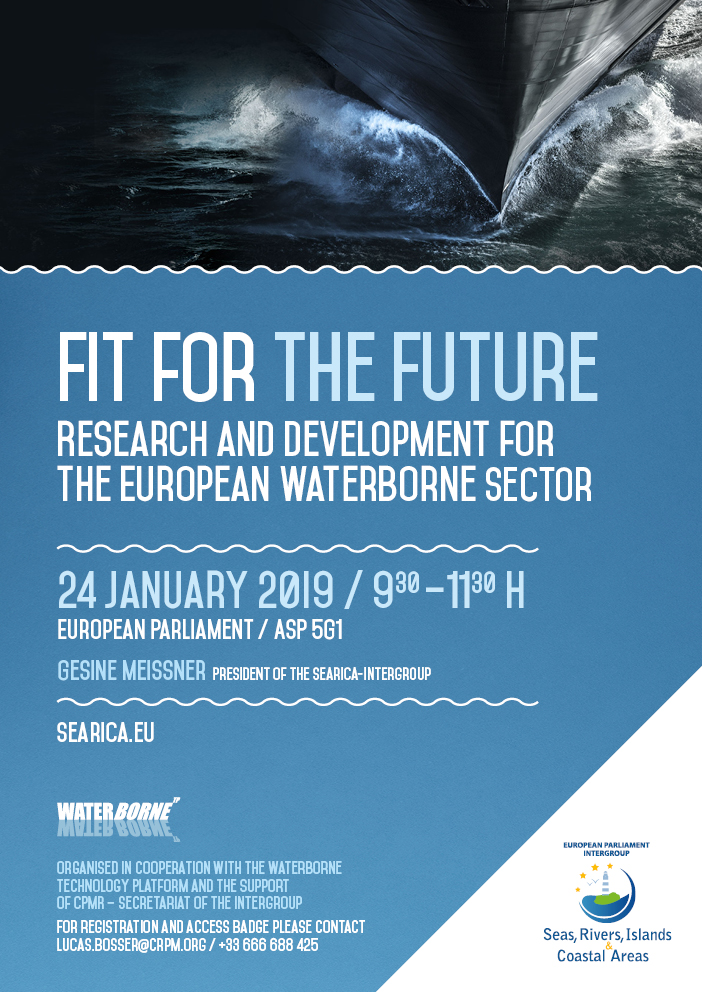 The ability of society and industry to address global challenges and meet the UN Sustainable Development Goals and the COP21 objectives will determine the world of tomorrow and the life of future generations. Waterborne transport, logistics and the blue economy are key for Europe to achieve the environmental, transport, energy, societal agendas.
In order to implement the EU's ambitious vision towards 2030 and beyond the Waterborne community in Europe is committed to make significant investments in research, development and innovation (RDI) as well as in education and training in the entire supply chain. The Waterborne Technology Platform, bringing together all waterborne stakeholders: shipbuilders, shipowners (both maritime and inland navigation), maritime equipment manufacturers, ports, logistics, service providers, classification societies, universities or research institutes. (www.waterborne.eu) has developed a Strategic Research Agenda, which establishes the goals and priorities on research to achieve a smart, sustainable, safe and clean waterborne Europe.
The objective of this event will be presenting the content of the Strategic Research Agenda and discussing with policy makers and other stakeholders about the needs and importance of the Waterborne community regarding research and development.