Phycomorph European Guidelines for a Sustainable Seaweeds Aquaculture - Pegasus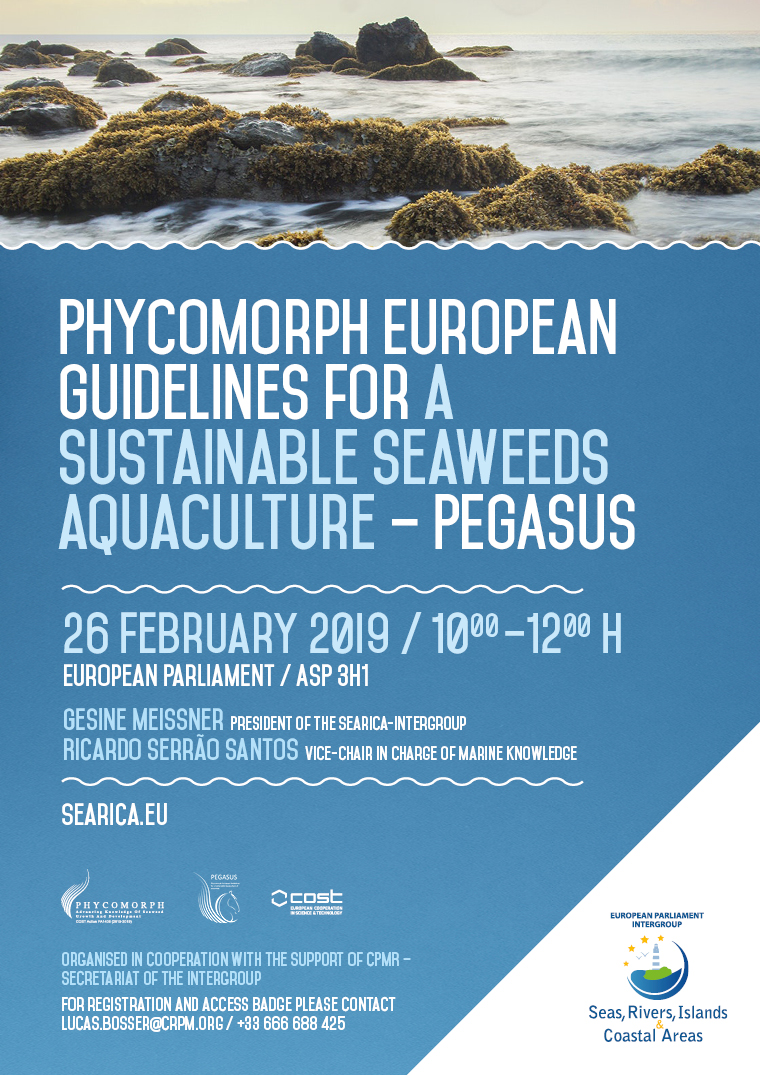 Seaweeds are increasingly used as a source of food or for the production of cosmetics, medicines and fertilisers. Worldwide the annual production increase of about 7 per cent. The demands for high-value seaweed-derived compounds is increasing in Europe and importation is high.
However, Europe lags behind Asian countries despite its largest exclusive economic zone, its high seaweed biodiversity, and its international leadership in fundamental research on macroalgae
A working group of the COST Action FA1406 PHYCOMORPH will publish soon the PEGASUS guidelines (technical document) that propose balanced and long-term recommendations based on a detailed analysis of current seaweed aquaculture practices, regulations, health benefits and consumer demands, with a focus on the protection of the marine environment.