Young Talent and the Blue Economy
---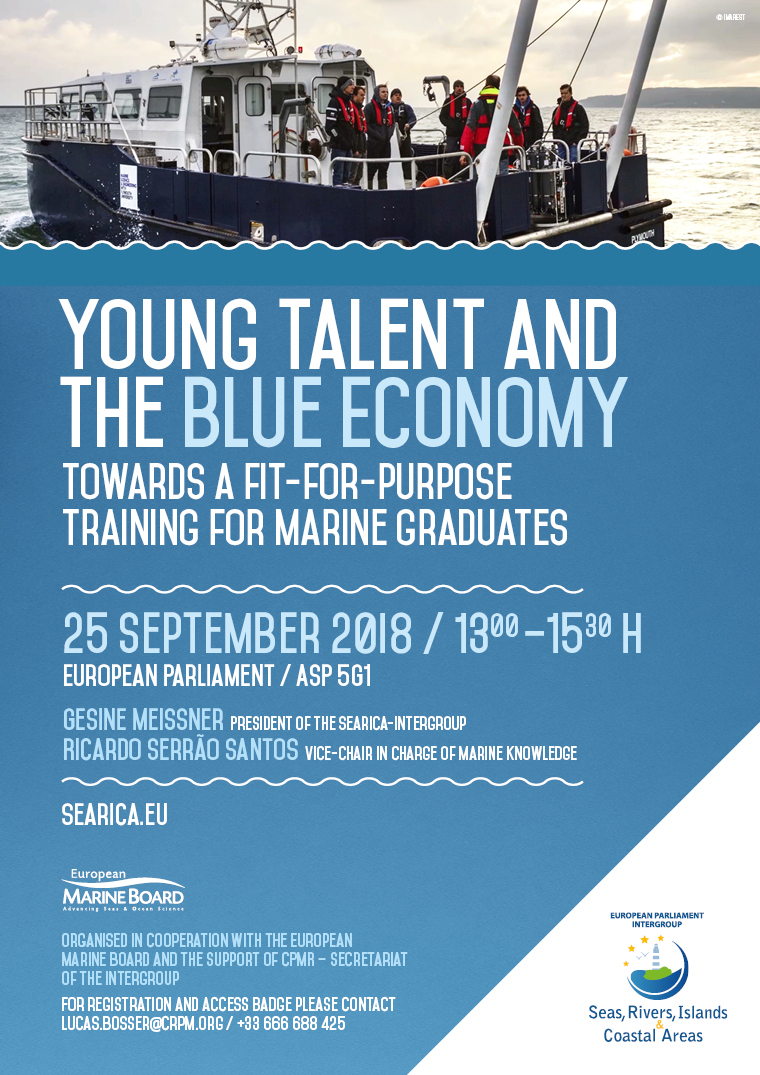 There is a mismatch between the needs of policy and industry in a changing world, and the typically more traditional approach to educating graduates within the University system.
We need a new vision for marine graduate training in Europe, looking beyond the more traditional silo-based approaches to education. We must improve the capabilities of the next generation of marine scientists and engineers to work at a systems level, applying multi-disciplinary knowledge to address complex marine issues which cut across scientific, environmental and social systems. To achieve this, it is necessary to examine the very complex educational landscape that currently produces our professional marine experts, identify some of the key issues and challenges faced by educators, and make recommendations on how to improve marine higher educational training in Europe. 
The European Marine Board has published a Future Science Brief on Training 21st Century Marine Professionals and has made some recommendations on how to achieve a fit-for-purpose training system for marine graduates. The Searica Intergroup has taken the initiative to organise this conference together with the European Marine Board to discuss with representatives from the research community, the industry and students about what is needed to achieve fit-for-purpose training to ensure that the blue economy benefits from the talent of marine graduates.