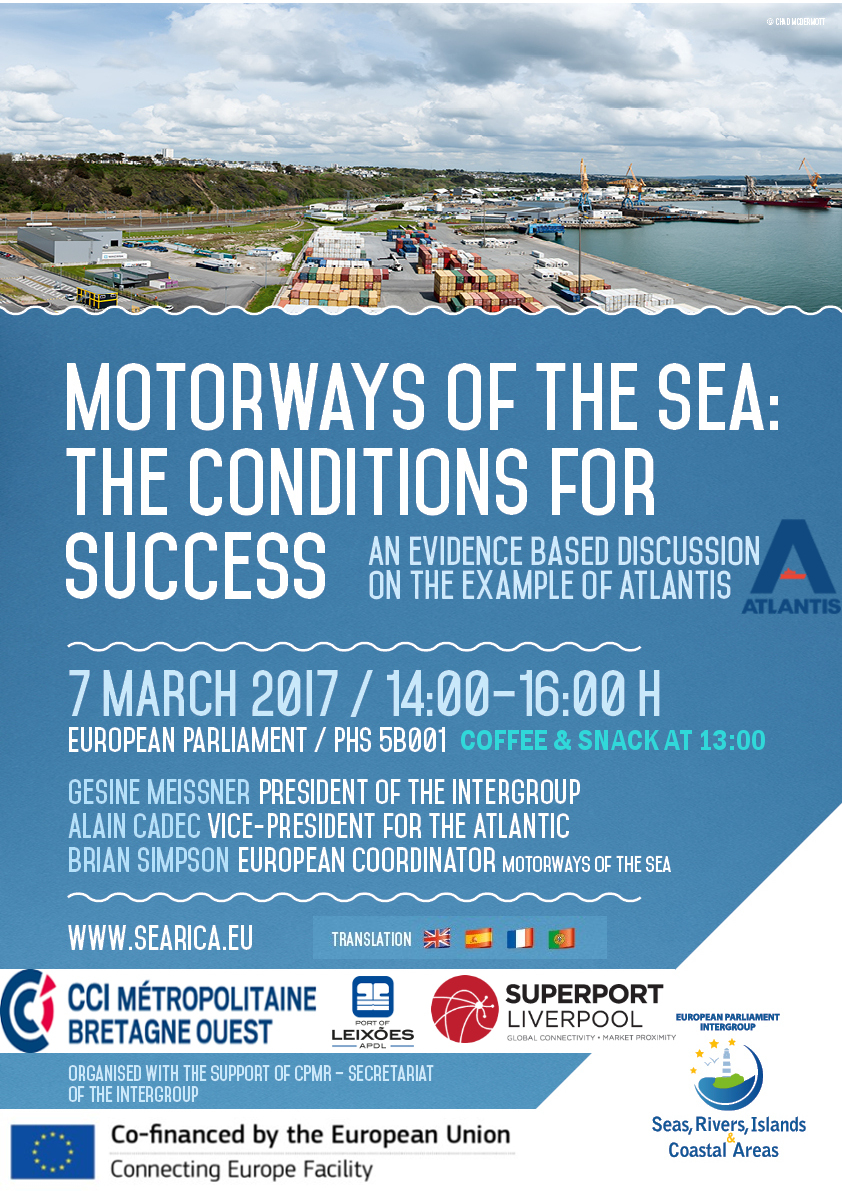 The Intergroup had the pleasure to welcome you to its conference entitled "Motorways of the Sea: The conditions for success - An evidence based discussion on the example of Atlantis". It took place on 7 March 2017 in room PSH5B001.
This conference aimed to discuss how to create the condition for success to the Motorways of the Sea. It was organised with the support of the Atlantis EU funded project. Atlantis aims to set up a new Motorway of the Sea lines, in the Atlantic Area, between the ports of Brest, Leixoes and Liverpool. The study phase, co-funded by the Connecting Europe Facility program, ends in April. Besides the infrastructure work studies, the project analysed innovative business and funding strategies to cover the start up risks.
On the basis of this discussions, the members of the Intergroup discussed the measures they foresee to encourage the development of the MoS.
The ppt of the conference are available here below.