Maritime Transport: Going with the Wind - Exploring the potential of Wind Propulsion to contribute to the Green Deal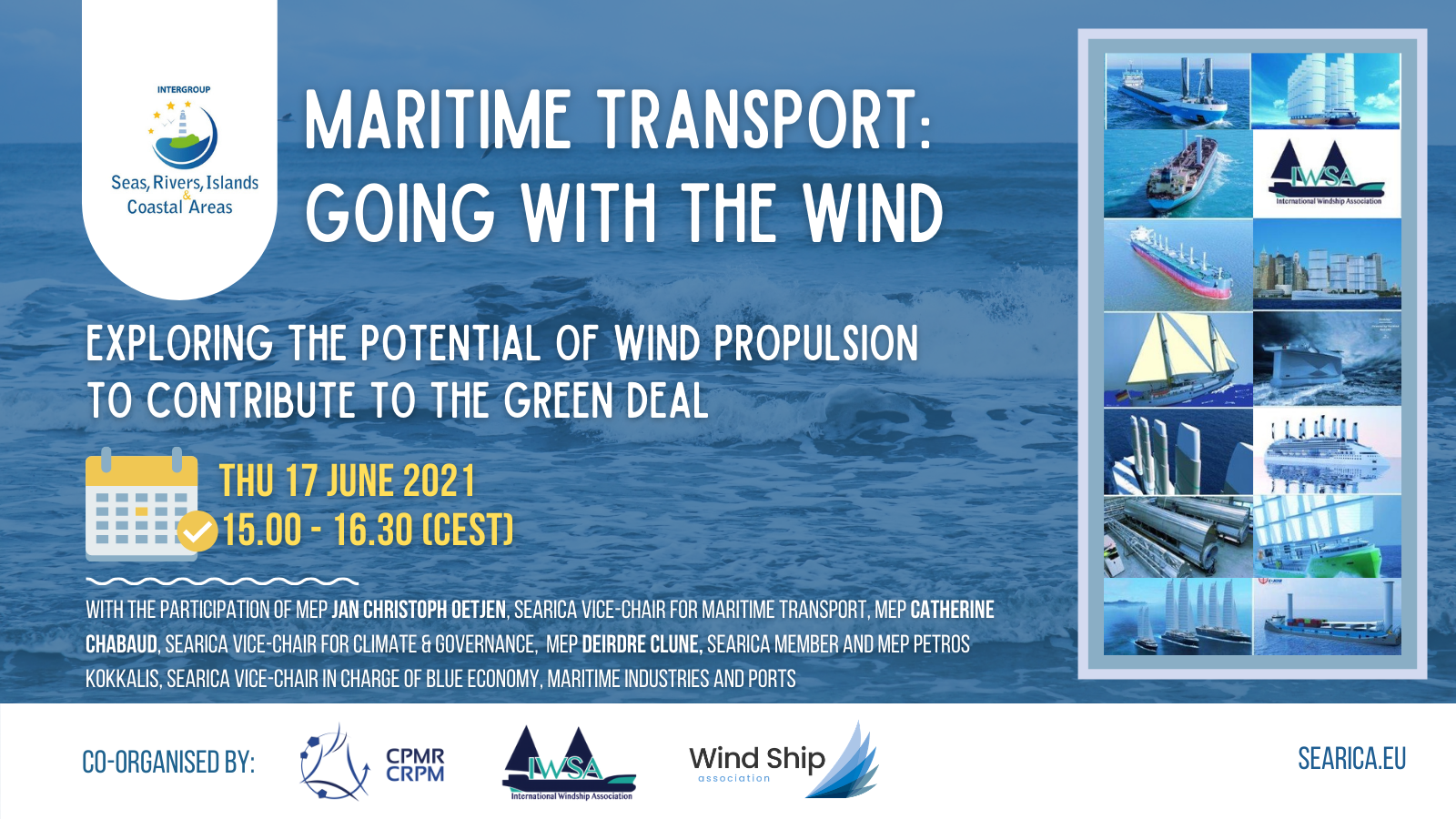 Organised with the support of the International Windship Association and its Europe-Atlantic hub coordinator, the association Wind Ship
Thursday 17 June – 15:00 to 16:30 CEST
Online via MS Teams
Please find HERE the recording of the meeting 
2021-2030 has been announced as the 'Decade of Wind Propulsion' by the International Windship Association and its 130+ members, as it is a critically important decade for the shipping industry to deliver on decarbonisation. This online event pulled together a group of leading experts in wind propulsion technology to outline a radical paradigm shift. This approach can drastically reduce carbon and other GHG emissions from shipping, using a set of technologies and approaches already available today.
The webinar provided an opportunity to present an up-to-date overview on the international wind propulsion developments and to highlight European policies in the field.
Opened by MEP Jan Christoph OETJEN, SEArica Vice-Chair in charge of Maritime Transport. With the participation of MEP Catherine CHABAUD, SEArica Vice-Chair in charge of Climate & Governance, MEP Deirdre CLUNE, SEArica Member and MEP Petros KOKKALIS, SEArica Vice-Chair in charge of Blue Economy, Maritime Industries and Ports.
Please find HERE the recording of the meeting