The Economic Benefits of Marine Protected Areas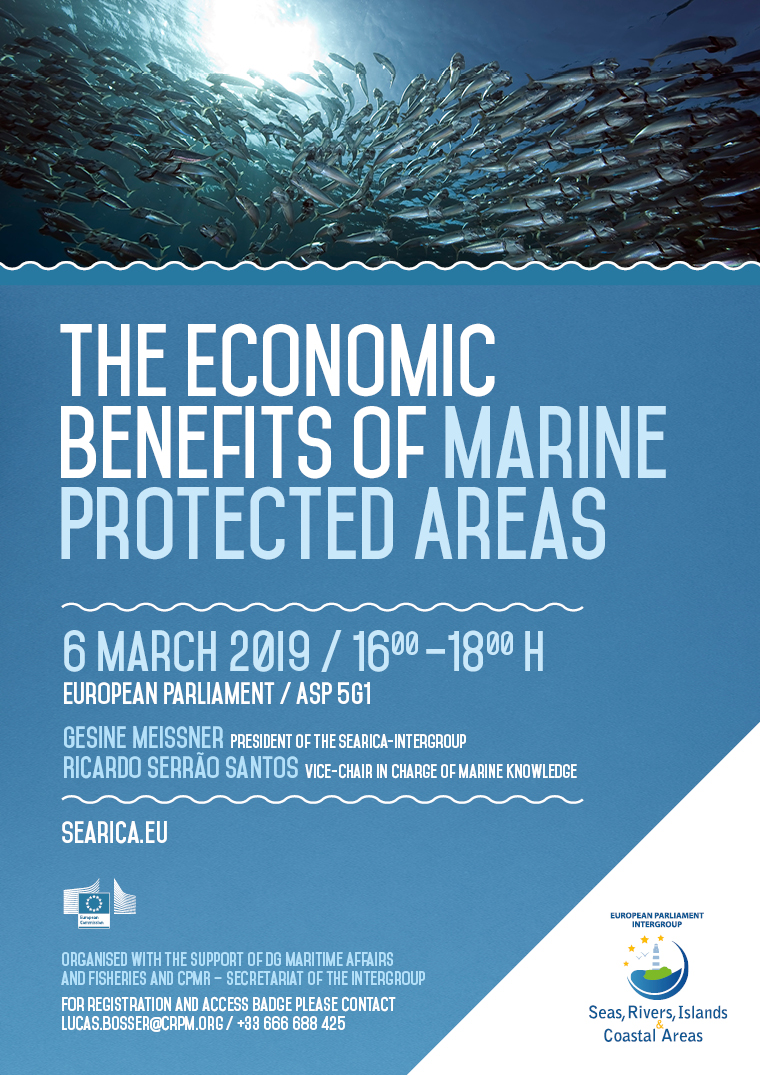 The European Union moved from conserving 6 per cent in 2012 to 10.8 per cent in 2017, already fulfilling the goal of SDG 14 to protect by 2020 10 per cent of the world's coastal and marine areas. Although the implementation of marine protected areas (MPAs) remains a challenge there are good reasons to proceed. Besides its crucial contribution to biodiversity conservation and species protection, marine protected areas can generate unexpected but tangible economic benefits. A recent study of DG Mare highlighted the anecdotal evidence of blue business opportunities around MPAs in the fields of fisheries, environmental services and tourism. 
The objective of the conference is to discuss the challenges of how to enforce, to fund, and to govern an MPA and to really make it work for itself and for the community.
What is an Intergroup?
The Seas, Rivers, Islands and Coastal Areas Intergroup is one of the 27 Intergroups that were approved on 11 December 2019 by the Conference of Presidents for the 9th legislature of the European Parliament. Intergroups can be formed by MEPs from any political group and any parliamentary committee with a view to holding informal exchanges of views on particular issues and promoting contact between MEPs and civil society.
The Seas, Rivers, Islands and Coastal Areas Intergroup brings together more than 100 MEPs from 7 different political groups and 23 Member States.
Intergroups are not Parliament bodies and therefore may not express Parliament's opinion.
Intergroups are subject to internal rules adopted by the Conference of Presidents on 16 December 1999 (last updated on 11 September 2014), which set out the conditions under which intergroups may be established at the beginning of each parliamentary term and their operating rules.