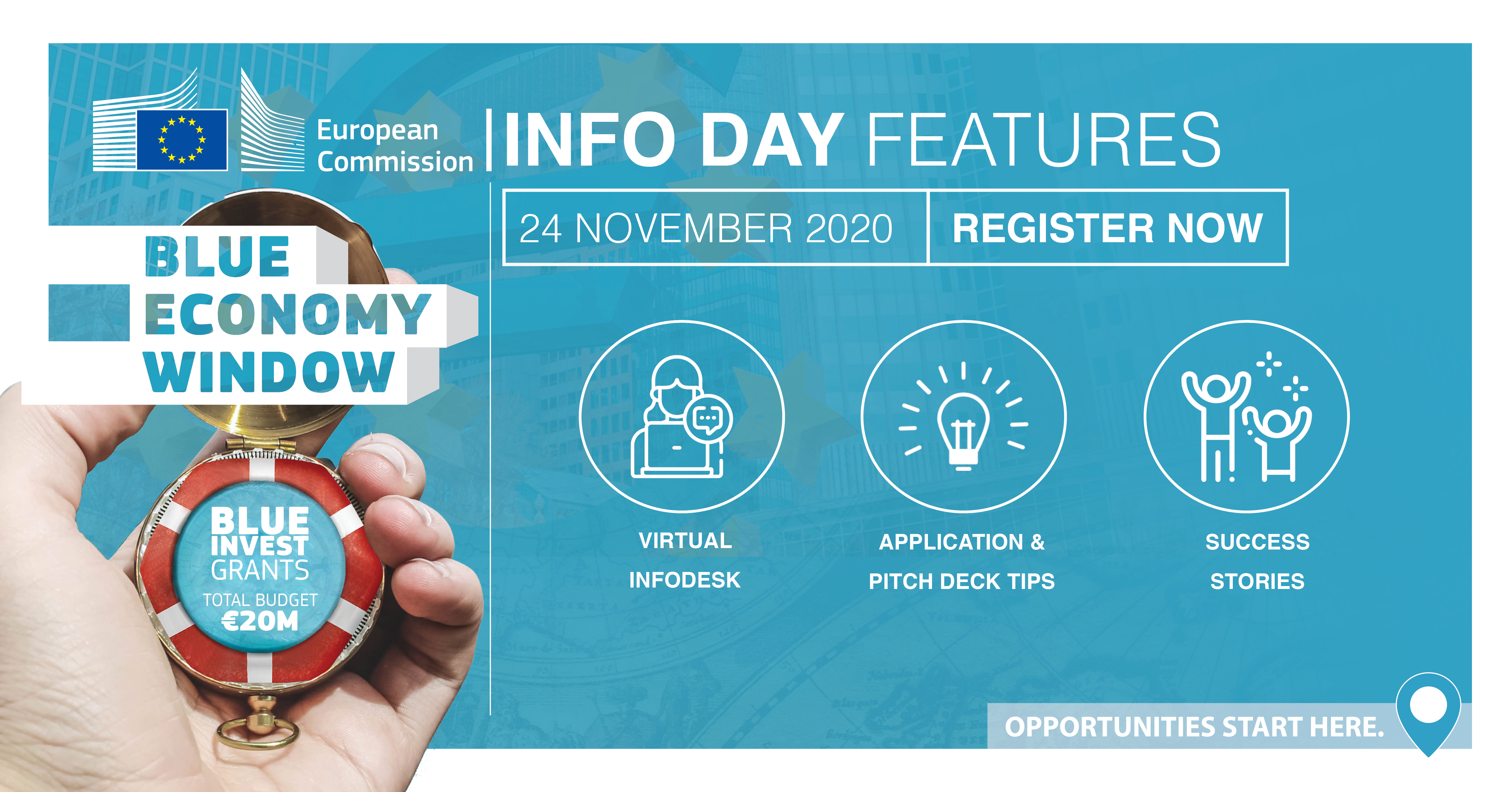 Blue Economy Window 2020 Info Day is an online event to officially launch the Blue Economy Window Call for Proposals 2020, open from 12 November 2020 until 16 February 2021. Known as the EMFF BlueInvest Grants, the call has an available budget of €20 million.
This Blue Economy Window Call 2020 constitutes one of the stepping stones to the European Union's Green Deal goals and presents funding opportunities for SMEs across the European Union. You can get up to 70% co-funding for your project with an average EU contribution between between €700,000 and €2.5 million.
Here's a link to the EMFF Blue Economy Window Information Day webpage, which includes the agenda, practical information, details on how to register and the live stream.
This Info Day will be held online. It will feature informative sessions on what you need to know about this year's BlueInvest Grants along with tips and practical information for those who intend to apply. You can register here.