International Ocean Governance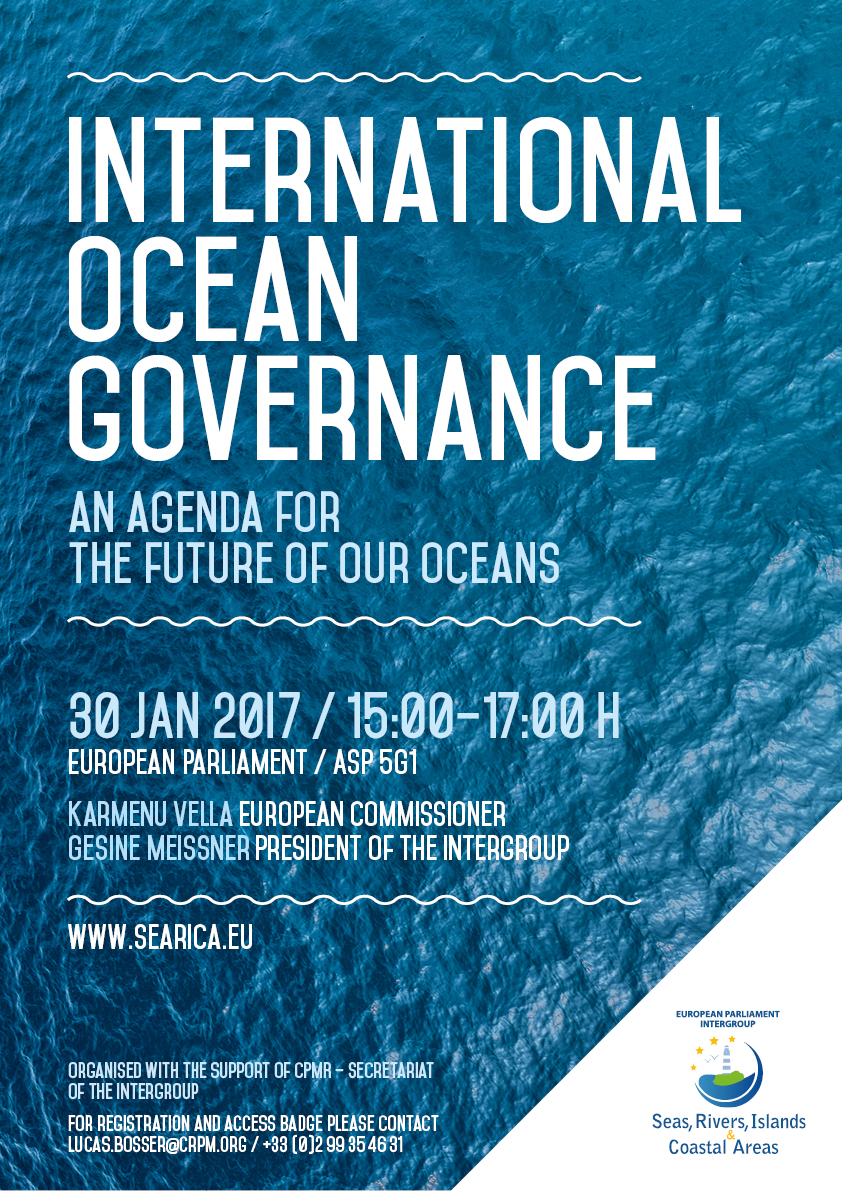 The Intergroup, its Members and the CPMR have been honoured to organise this successful discussion with Commissioner Vella and all the participating experts.
The Intergroup had the pleasure to welcome you to its first 2017 Event which focussed on International Ocean Governance with Commissioner Vella.
At this event, Commissioner Vella presenedt the joint communication on international ocean governance adopted last November. His presentation was followed by a statement made by the rapporteur on the future initiative report on ocean governance, Mr Jose Inácio FARIA, MEP, Member of the Intergroup.
This event was also attended by other Mrs Gesine Meissner, Mrs Ulrike Rodust, Mrs Sofia Ribeiro, Mr Tonino Picula, Mr Ricardo Serrão Santos, Mr Marco Affronte, Mr Gabriel Mato, Mr Tiemo Wölken and Mr rancisco José Millan Mon and Mr Carlos Zorrinho, who will be involved in the parliamentary work. It was also the opportunity for the participating experts to have an exchange of views on the ocean governance communication with the MEPs and the Commissioner.