Towards a EU Strategy for Coastal Mapping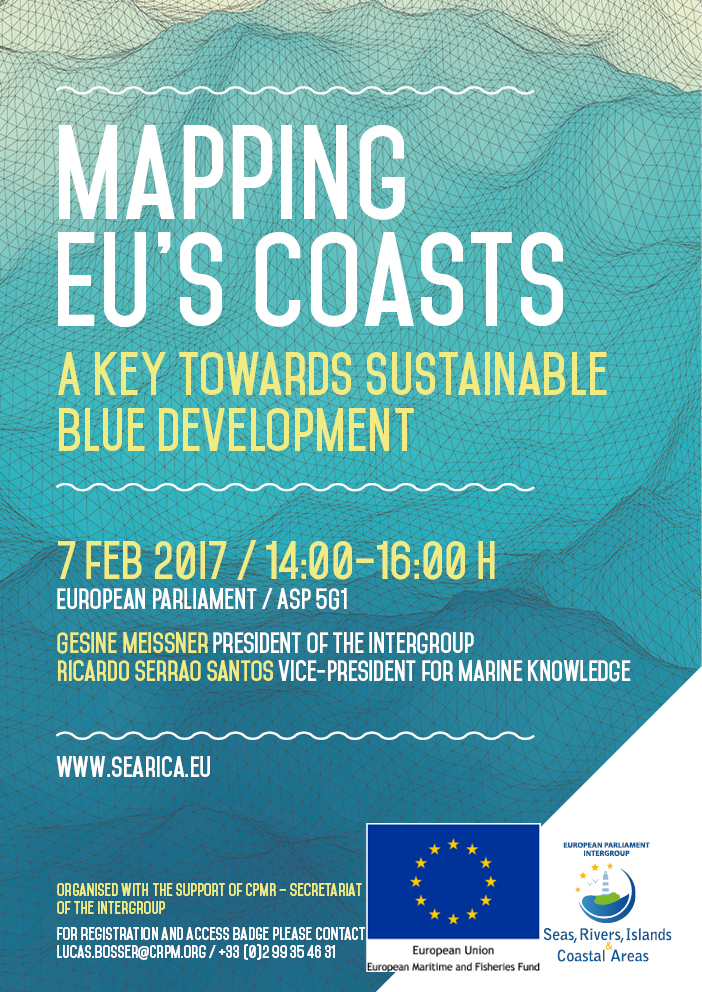 The Intergroup had the pleasure to welcome you at the occasion of its discussion on coastal data entitled "Mapping EU's coasts: A key towards Sustainable Blue Development". It took place on 7 February 2016 from 14.00 to 16.00 in room A5G-1 of the European Parliament.
This event addressed the strategic importance of coastal bathymetric data to develop maritime activities in a sustainable way in Europe. It looked at what the EU can do to support the effort in terms of data collection and harmonisation.