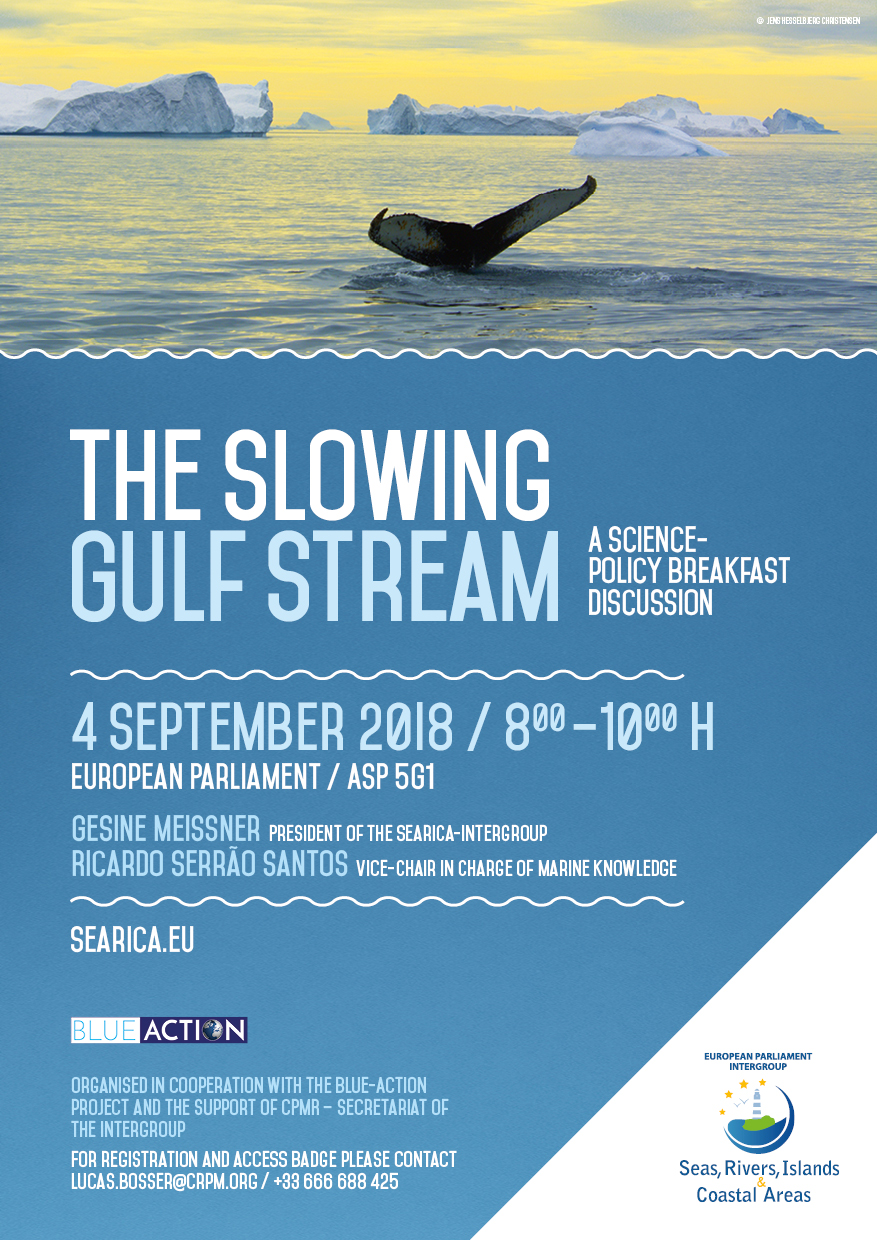 Recently, research has been published that the so-called Atlantic Meridional Ocean Circulation – of which the Gulf Stream is part – is likely slower than it has been for over 1000 years. As a result, there is some speculation that the circulation in the North Atlantic Ocean could slow or even shut down as a result of global warming. Since this would have a substantial impact on the weather and climate in Europe, it is imperative that we increase our knowledge of the processes influencing our oceans and climate, especially in the Arctic, so that we can quantify the risk and develop early-warning indicators. Skilful predictions of weather and climate offer many benefits to society, particularly if we could accurately predict weather and climate a few seasons or even years in advance.
Together with the EU-funded Blue-Action project in collaboration with the AtlantOS project the Searica Intergroup has taken the initiative to organise an event to discuss with scientist about the Atlantic Ocean circulation and its potential impacts. Blue-Action is mandated to better understand and explain the impact of a changing Arctic on the weather and climate of the Northern Hemisphere. AtlantOS is paving the way for a pan-Atlantic Ocean observing system, to collect the data we need to better understand and manage this ocean basin.
The draft agenda of the conference is available here below.