Boosting maritime cooperation in the North Sea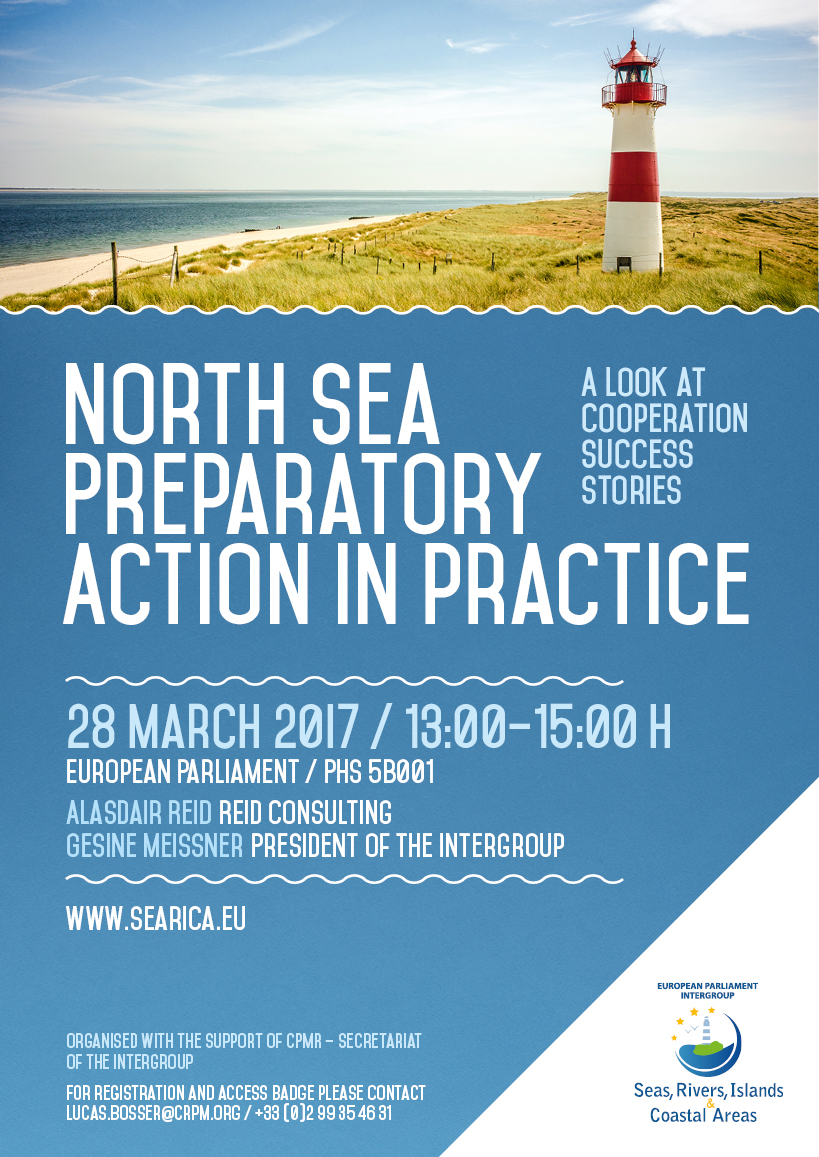 The Seas, Rivers, Islands and Coastal Areas Intergroup had the pleasure to welcome you to participate in its workshop on 28 March 2017.  The main objective the workshop was to present the European Parliament what has been undertaken in the context of a stakeholder action on strategic North Sea cooperation.
The discussions was be structured in two session:
Session 1 focussed on energy and cooperation
Session 2 on Blue Growth & value chain innovation.
Both starting with project pitches focussing on methodology and/or results with thereafter a more strategic open discussion with North Sea participating experts.
It was an excellent opportunity to present really interesting project in the North Sea that could be used as best practice examples to strenghten cooperation accross the Region and in Europe in general.
The agenda is available here below.
What is an Intergroup?
The Seas, Rivers, Islands and Coastal Areas Intergroup is one of the 27 Intergroups that were approved on 11 December 2019 by the Conference of Presidents for the 9th legislature of the European Parliament. Intergroups can be formed by MEPs from any political group and any parliamentary committee with a view to holding informal exchanges of views on particular issues and promoting contact between MEPs and civil society.
The Seas, Rivers, Islands and Coastal Areas Intergroup brings together more than 100 MEPs from 7 different political groups and 23 Member States.
Intergroups are not Parliament bodies and therefore may not express Parliament's opinion.
Intergroups are subject to internal rules adopted by the Conference of Presidents on 16 December 1999 (last updated on 11 September 2014), which set out the conditions under which intergroups may be established at the beginning of each parliamentary term and their operating rules.