Breakfast meeting on Marine Biotech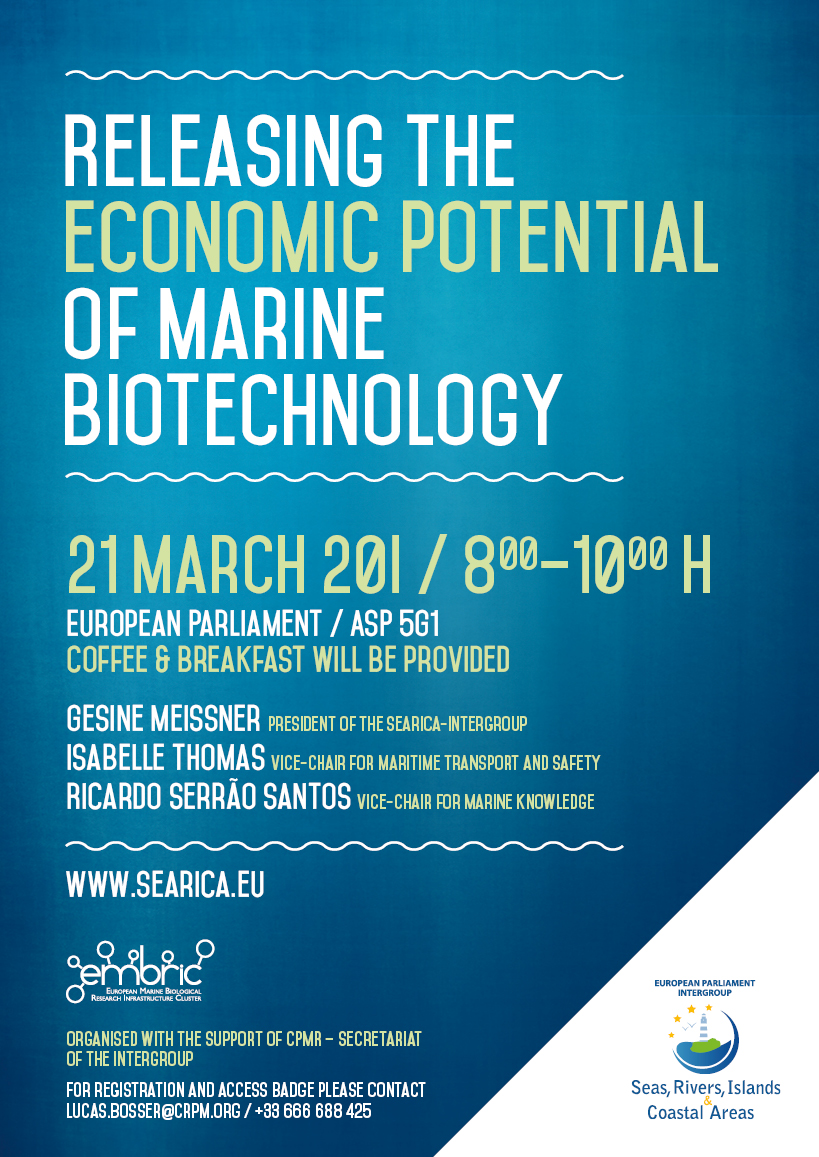 The Intergroup organises a Breakfast meeting with European Marine Biological Research Infrastructure Cluster (EMBRIC) on 21 March 2018. Discussions will focus on how to release the potential of the blue biotechnology sector.

EMBRIC is a cluster of six pan-European Research Infrastructures (RIs) which offers transversal workflows to accelerate innovation in marine biotechnology.
After running the RI cluster for 34 months, the EMBRIC consortium has identified several barriers which slow down innovation in the field, including obstacles related to standards, investment capacity and sustainability of marine bioresources. In particular optimizing policies that decrease the risk-taking capacity of private investments will be essential in promoting the blue bio-economy in peripheral maritime regions
The meeting will be chaired by MEP Isabelle THOMAS and will be divided into 2 session, the first one focussing on EU Strategy for the sector, the second on the state of play in EU territories and the needs of the sector.
What is an Intergroup?
The Seas, Rivers, Islands and Coastal Areas Intergroup is one of the 27 Intergroups that were approved on 11 December 2019 by the Conference of Presidents for the 9th legislature of the European Parliament. Intergroups can be formed by MEPs from any political group and any parliamentary committee with a view to holding informal exchanges of views on particular issues and promoting contact between MEPs and civil society.
The Seas, Rivers, Islands and Coastal Areas Intergroup brings together more than 100 MEPs from 7 different political groups and 23 Member States.
Intergroups are not Parliament bodies and therefore may not express Parliament's opinion.
Intergroups are subject to internal rules adopted by the Conference of Presidents on 16 December 1999 (last updated on 11 September 2014), which set out the conditions under which intergroups may be established at the beginning of each parliamentary term and their operating rules.