EU Investments in Islands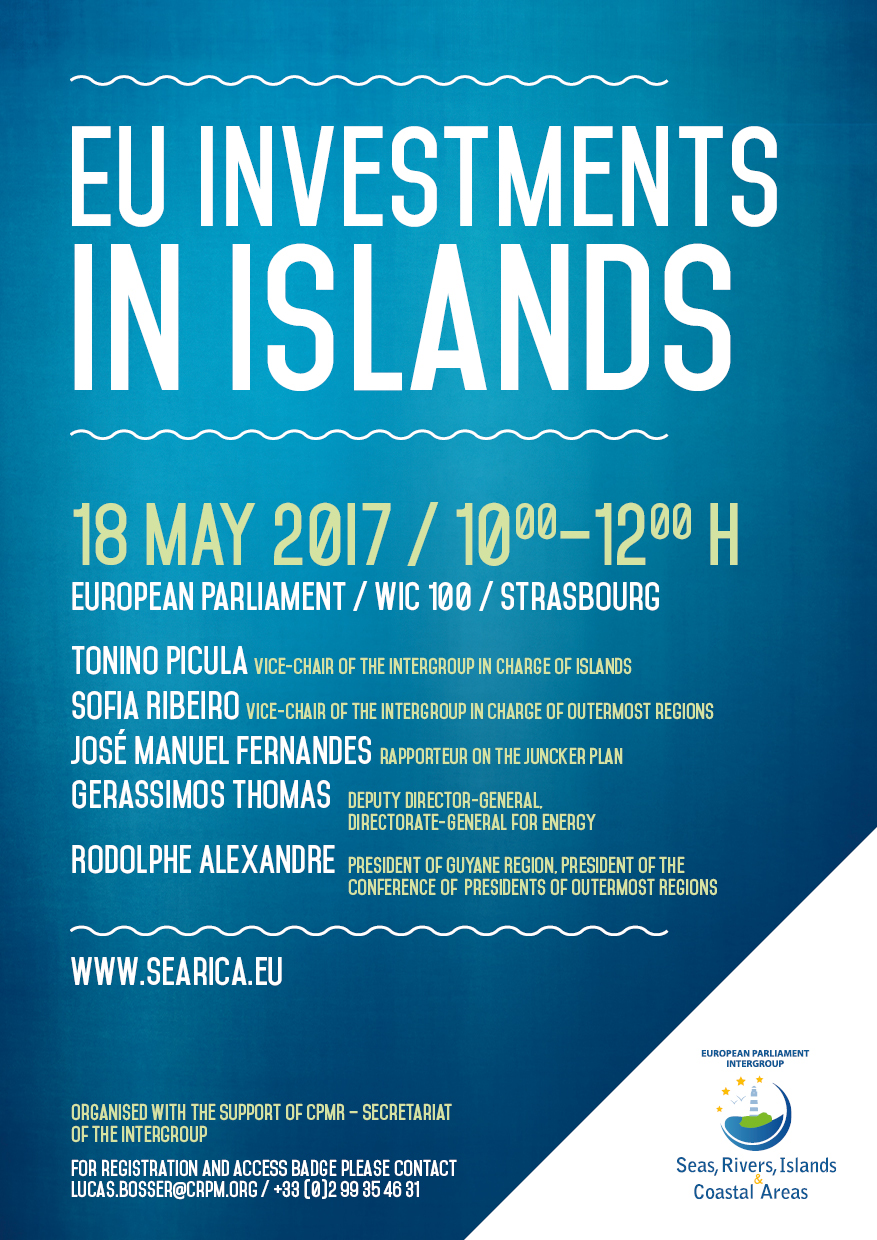 The Seas, Rivers, Islands and Coastal Areas organised a Conference dedicated to EU support mechanisms for investment. This conference aimed to discuss how island territories and outermost regions can contribute to the impact on the ground of EU investment policies and instruments, such as the European Fund for Strategic Investments (EFSI), to reach out to citizens.
This Conference wasorganised during a European Parliament plenary session and will take place in Strasbourg on 18 May 2017 (from 10.00 to 12.00).
The presentations delivered during the conference are available here below.
What is an Intergroup?
The Seas, Rivers, Islands and Coastal Areas Intergroup is one of the 27 Intergroups that were approved on 11 December 2019 by the Conference of Presidents for the 9th legislature of the European Parliament. Intergroups can be formed by MEPs from any political group and any parliamentary committee with a view to holding informal exchanges of views on particular issues and promoting contact between MEPs and civil society.
The Seas, Rivers, Islands and Coastal Areas Intergroup brings together more than 100 MEPs from 7 different political groups and 23 Member States.
Intergroups are not Parliament bodies and therefore may not express Parliament's opinion.
Intergroups are subject to internal rules adopted by the Conference of Presidents on 16 December 1999 (last updated on 11 September 2014), which set out the conditions under which intergroups may be established at the beginning of each parliamentary term and their operating rules.