Ships in need of assistance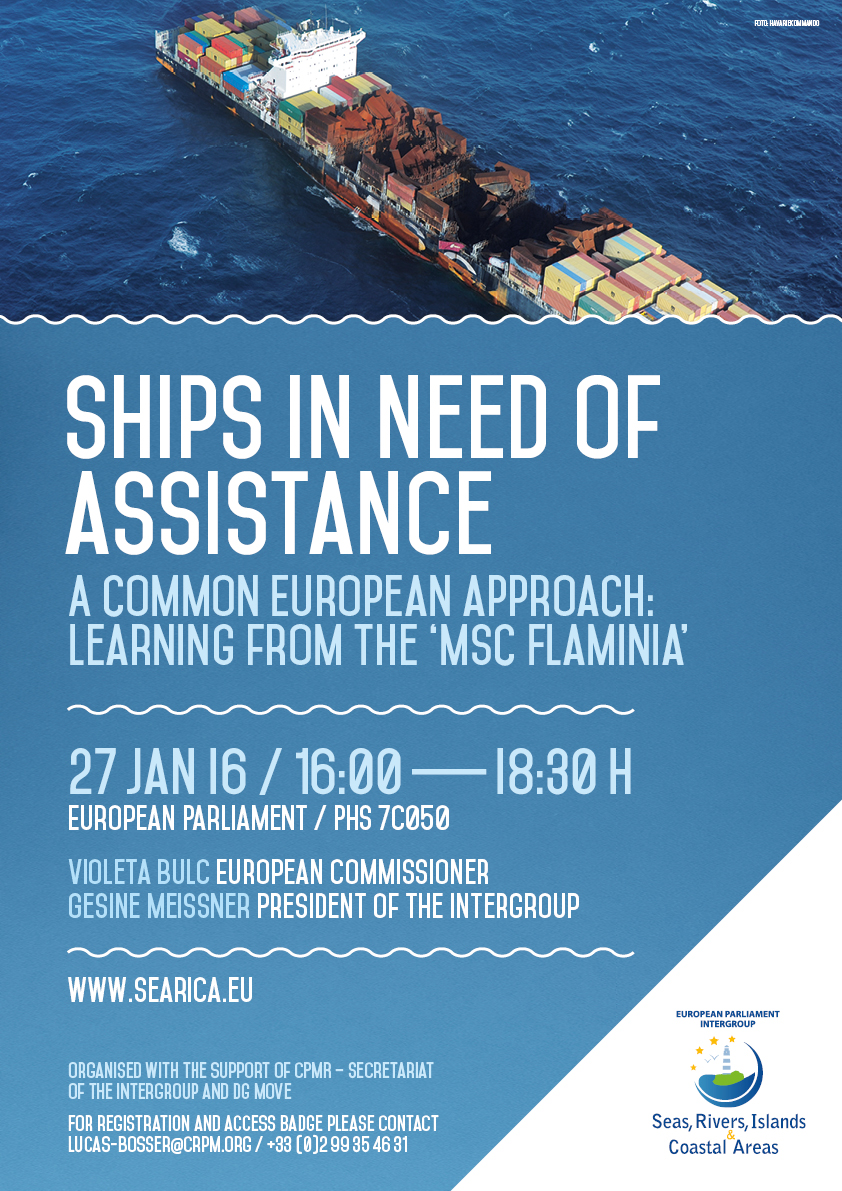 At the occasion of the Intergroup's conference held on January 27th, the European Commission's Directorate General for Mobility and Transport presented the EU Operational Guidelines on Places of Refuge with the stakeholders involved in the process.
The Commissioner for Transport, Violeta Bulc, also joined the conference to show her support to the initiative.
Simultaneously, he European Sea Ports Organisation (ESPO) together with all maritime industry stakeholders, the Commission and EMSA co-signed a joint declaration to express their support for the Guidelines.
Member States authorities, the Commission, EMSA and the maritime industry who have been working together for three years within the framework of the Co-operation group on places of refuge to draft these guidelines. They aim to enhance the communication and cooperation between the relevant authorities in the Member States in situations where a ship in distress requests a place of refuge, and also to streamline the decision-making process. The guidelines have and will be further tested during dedicated exercises. As such, they are seen as a living document that can be further improved to incorporate lessons learned.
What is an Intergroup?
The Seas, Rivers, Islands and Coastal Areas Intergroup is one of the 27 Intergroups that were approved on 11 December 2019 by the Conference of Presidents for the 9th legislature of the European Parliament. Intergroups can be formed by MEPs from any political group and any parliamentary committee with a view to holding informal exchanges of views on particular issues and promoting contact between MEPs and civil society.
The Seas, Rivers, Islands and Coastal Areas Intergroup brings together more than 100 MEPs from 7 different political groups and 23 Member States.
Intergroups are not Parliament bodies and therefore may not express Parliament's opinion.
Intergroups are subject to internal rules adopted by the Conference of Presidents on 16 December 1999 (last updated on 11 September 2014), which set out the conditions under which intergroups may be established at the beginning of each parliamentary term and their operating rules.