Post 2020 Cohesion Policy and Islands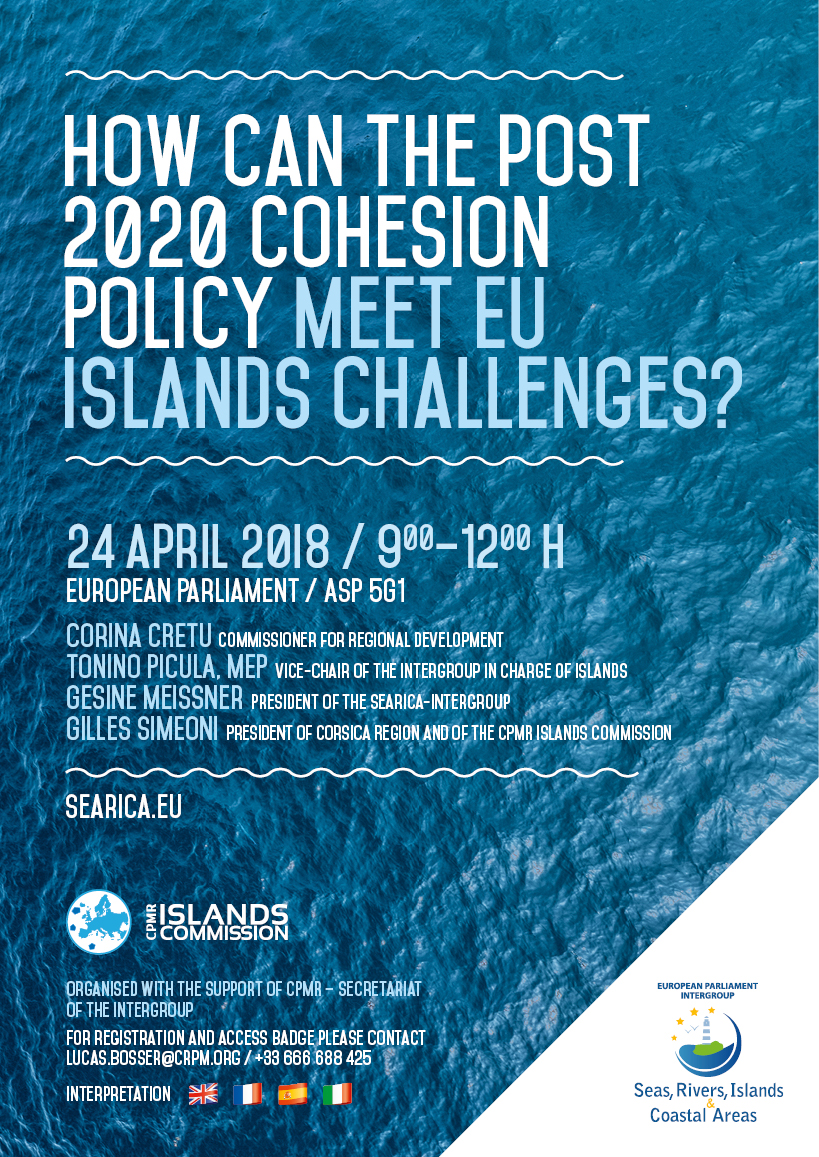 The Seas, Rivers, Islands and Coastal Areas organised a Conference dedicated to the island dimension of Cohesion Policy in the post-2020 framework.
The Conference took place in the European Parliament in Brussels on 24 April 2018. We had the pleasure of welcoming Commissioner Creţu. This conference aimed to discuss the implementation of cohesion policy in EU Islands and reflect upon how it could further meet their challenges after 2020.
With proposals on the post-2020 Cohesion Policy expected to be published in May this year, this conference was the perfect opportunity for the island Regions to put forward their views on how Cohesion Policy should better address the specific needs of islands in the future.
What is an Intergroup?
The Seas, Rivers, Islands and Coastal Areas Intergroup is one of the 27 Intergroups that were approved on 11 December 2019 by the Conference of Presidents for the 9th legislature of the European Parliament. Intergroups can be formed by MEPs from any political group and any parliamentary committee with a view to holding informal exchanges of views on particular issues and promoting contact between MEPs and civil society.
The Seas, Rivers, Islands and Coastal Areas Intergroup brings together more than 100 MEPs from 7 different political groups and 23 Member States.
Intergroups are not Parliament bodies and therefore may not express Parliament's opinion.
Intergroups are subject to internal rules adopted by the Conference of Presidents on 16 December 1999 (last updated on 11 September 2014), which set out the conditions under which intergroups may be established at the beginning of each parliamentary term and their operating rules.