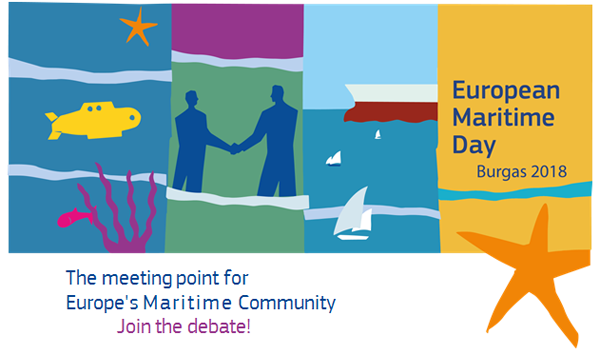 The European Maritime Day (EMD) is the annual meeting point for Europe's maritime community to network, discuss and forge joint action. Burgas will host the 2018 edition on 31 May and 1 June.
Information and practical details are available via this link. This year in Burgas there will be up to 19 Workshops and:
A political opening session with Ministers from Black Sea riparian states
A high-level debate on "Big Bang Black Sea"
A plenary session on EU funds for Blue Growth and sea-basin cooperation